TURN YOUR ASSETS INTO MONEY MAKERS
NO ASSET IS TOO BIG OR SMALL!
Powerful Asset Insights Dashboard and Reports to Help You Maximize Revenue
Increase Asset Utilization and Profit by Tracking Asset Engine Hours and Usage
Wireless and Wired Device Options with Rechargeable and 10 Year Battery Life
Gain Visibility of Your Entire Asset and Equipment Inventory All From One Screen
With Real-Time Tracking and Geozone Alerts Detect & Recover Stolen Sh*t. Easily Prevent Unauthorized Use
Ruggedized and Extreme Weather Proof Devices with Customizable Ping Rates
PREY ON YOUR COMPETITION WITH FIERCE ASSET & EQUIPMENT TRACKING
Take Command Of Your Assets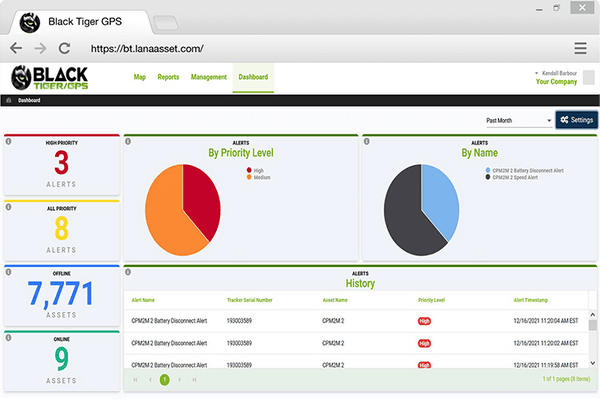 Let's face it if you have trailers, containers, equipment, or any other high-value powered or non-powered assets your priority is knowing where that sh*t is at all times. Black Tiger GPS offers you the most powerful and advanced asset management platform in the jungle of your industry.
Controlling all of your assets and equipment across all environments and industrial markets with one easy-to-navigate platform as you claw away at your competition.
POWERFUL FEATURES
The Only Thing That Is Being Tamed Is Your Assets
ADVANCED MAPPING

Live/real-time location tracking
Historical mapping
Locate-on-demand
Device-based geozones
Cloud-based geozones
Nested geozones

VARIOUS REPORTING MEASURES

Asset awareness report
Trip summary report
Mileage report
Alert report
Events/scheduling report
Engine hour report
Dwell and demurrage report
Dwell and detention report

ACTIONABLE ALERTS

Acceleration alert
Battery disconnect alert
Battery voltage alert
Motion start/stop alert
Ignition on/off alert
Deceleration alert
Speed alert
Temperature out of range alert
THE TOP BENEFITS OF FIERCE ASSET MANAGEMENT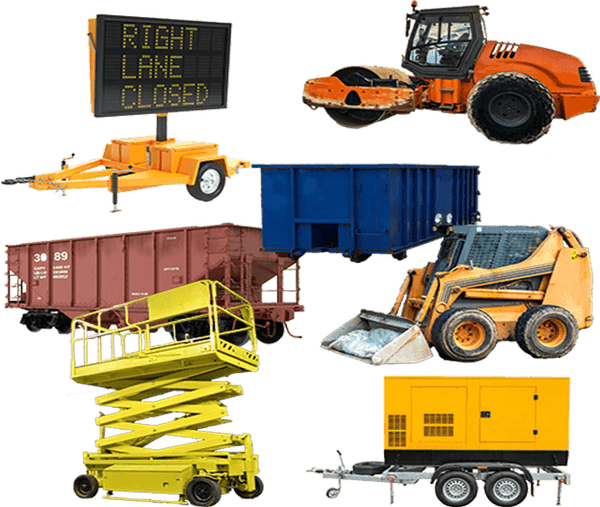 ELEVATED ASSET UTILIZATION
Our fiercely reliable and ruggedized solutions make it incredibly easy for businesses to keep track of all the sh*t that it owns and transform the cost of doing business into a profit driver!
Make the most of the assets you already own in your jungle as you identify underutilized assets and equipment.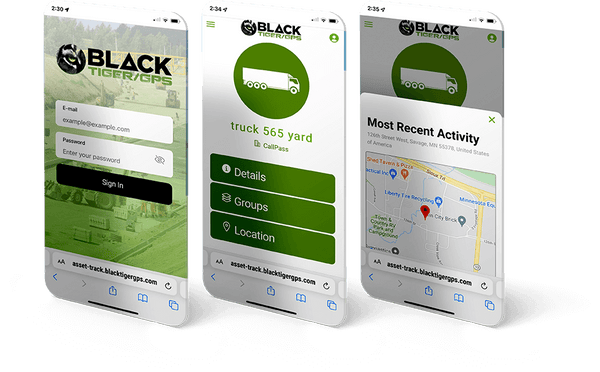 MANAGE YOUR ASSETS ON THE GO
Always stay on the prowl with a mobile view for your platform that ensures you can continue to manage your assets while away from your desk. A few of the added benefits include:
Expedited Tracker Installations
Access Alerts Immediately
Update Asset Details and User Details at Your Convenience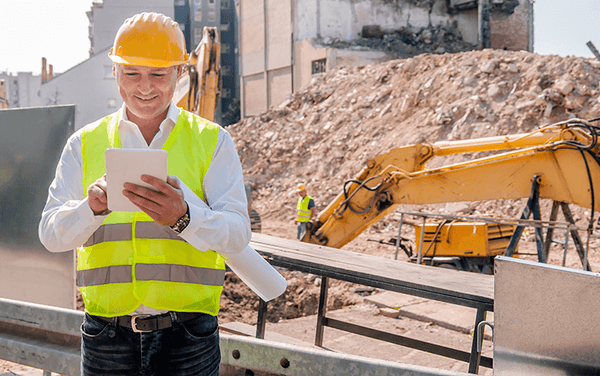 DOMINANT PRODUCTIVITY LEVELS
Improve productivity with faster turn rates and visibility. Devour your spreadsheets and whiteboards, as increased automation across the board improves your operations!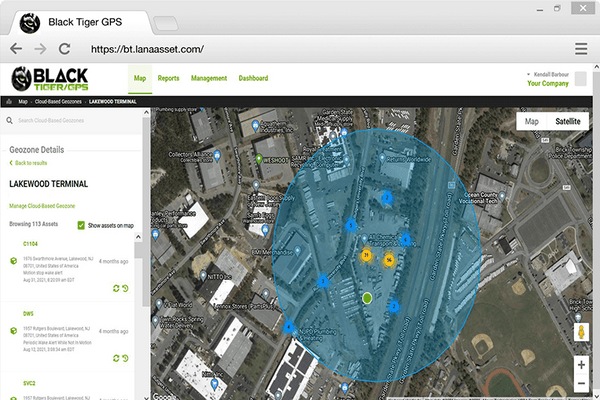 DON'T BE PREYED ON... PROTECT YOUR SH*T!
Maximize your protection efforts with leading geozone capabilities paired with instant alerts that allow you to pounce on thieves and improper asset use.
SIMPLE ... YET FIERCE... ASSET TRACKING
MULTIPLE RUGGED TRACKERS & MULTIPLE PRICING OPTIONS TO ENSURE YOU ONLY PAY FOR WHAT YOU NEED AS YOUR BUSINESS DOMINATES
MONTHLY RATE STARTING AS LOW AS $6.50!
BT4900 -

SOLAR POWER ASSET GPS TRACKER

Wireless with a 10-year battery life
Solar-charged & recharging
2-3 minute easy install
Sensor integration
In transit reporting every 15 minutes
Custom configurations

Explore Pricing Packages

BT4700 -

TRAILER & ASSET GPS TRACKER

Can be wired or wireless
1-year battery life when used wirelessly
Tracks engine hours
5Ah rechargeable battery
when wired for power
Customizable ping rates

Explore Pricing Packages

BT4500 -

HEAVY EQUIPMENT GPS TRACKER

Can be wired or wireless
2-month battery life when used wirelessly
1Ah rechargeable battery
when wired for power
Customizable ping rates
Tracks engine hours

Explore Pricing Packages
SHOP NOW
ASSET TRACKING FAQ'S
How is installation of the Solar Device done?
Installation is a snap, under 2 minutes to install with VHB tape. If using Magnets, it literally slaps and track.
How is it possible that the device battery will last 10 years?
The device is built with a solar panel that charges the internal Lithium Ion Battery. With just 2hrs of indirect or direct sunlight, the battery is constantly being charged maximizing the battery life and the device capabilities.
Can I use the Solar Powered Device on cars or vehicles?
We recommend that you utilize the Solar Powered Device on the listed variety of Mobile Assets suggested. We do not recommend the use on cars or vehicles.
How is the Installation of BT45 & BT47 Series Done?
Our BT45 and BT47 series can be installed via brackets (provided), VHB tape or magnets. Both these devices can also be wired or used wirelessly.
What are the most common assets that customers track?
Our customers are utilizing our asset tracking devices to track a wide range of Mobile Assets including; Trailers and Chassis, Containers/Bins, Mobile Signage, Construction Equipment, Farm or Agricultural Equipment and a host of other assets.
How long has Black Tiger GPS been in business?
Black Tiger GPS and ownership team have been providing GPS Tracking solutions since 2007. The online distribution of GPS products provided are PTCRB certified and AT&T network certified.
Does this device only report once a day or do I have more options?
Black Tiger's Solar Device provides you with a configuration that allows for Motion/No Motion Wake and provides data in 15 min increments while in motion. The ability for the device to provide location-based data regularly allows you to unlock the capabilities of the application providing you cutting edge reporting and other business intelligence. In short, you can track more than most providers allow or provide.
How is the device and application data stored?
Our applications are hosted in the Microsoft Azure Cloud providing you with industry-leading data security.
Does Black Tiger GPS provide technical and customer support?
Yes Black Tiger GPS provides online technical and customer support. Our support team is located within the United States and is company trained. We do not utilize overseas customer support.
Is there a contract or can I cancel at any time?
We offer a variety packages to suit every type of business from no contracts to 3 year contracts. As long as you are in line with the agreed Master Service Agreement you choose to cancel your service at any time.